CityLife Church is a two year old Church plant in Wilmington NC. Pastor Mike and his wife Cala Dickey have a burning passion for the inner city of downtown Wilmington and have a vision of bringing new life to the city. CityLife recently launched their opening service in their brand new location and are excited to see what God has in store. If you are interested in visiting CityLife Church or are curious about what we offer, we would love to connect with you!
​​​We invite you to join us on Sundays!
​1501 Castle St. Wilmington NC​
​Check out our new location!!!!!!
MISSION STATEMENT
Our mission is simply to bring Life into our city, and to lead people into an all in relationship with Jesus.
At CityLife Church we have a burning passion to bring new life to downtown Wilmington and beyond. Our heart is to first and foremost bring those dead in sin to life in Christ, but we believe our mission goes beyond a one time experience with God. We want people to experience a whole new lifestyle in Christ. At CityLife we will never be contained by a building, our calling is to GO and make disciples and when they come, they will experience family, love, grace, they will experience Christ in us.
​​​​TRANSPARENT​ – Real People, Real Problems, doing life together! (2 Corinthians 1:3-4)​​
​​UNASHAMED​ – We will always stand on the Word of God never compromising our values to fit in with the world. We will raise up believers devoted to sharing the gospel with the world. (Romans 1:16, Mark 16:15)​​
UNCONDITIONAL​ – They will be attracted to us because of our love for one another. We are committed to building healthy relationships inside and outside the Church. (John 13:35, Philippians 2:1-4)​​
​EMPOWERING LEADERS​ – We will be committed to raising up and empowering leaders in our Church to continually grow our ministry. (II Timothy 2:2)​
​HOLISTIC SMALL GROUPS​ – We will be dedicated to building and maintaining healthy small groups and ministry teams. (Acts 2:42-47)​
​SPIRIT FILLED MINISTRY​ – We will never put God in a box and will always dream big! We believe in the Supernatural. Our
ministry will operate out of the power and gifts of the Holy Spirit. (Matthew 19:26, 1 Corinthians 12:4-6)
​INSPIRING WORSHIP​ – We are dedicated to developing effective worship services that bring glory to God and fulfill the
mission of God. (Acts 2:42-47)
​DOERS​ – We will be doers of the Word not just hearers. We will be problem solvers, not problem pointers. We will overcome
evil with good. Our Church will continually look for opportunities to make our city better. (James 1:22, James 2:14-17,
​GENEROUS​ – We will be an outreach driven Church. We will be intentional in raising up disciples to go beyond the four walls to serve our community. (Mark 10:45, Acts 20:35, Matthew 25:40)​​​
​FAMILY​ – A place for everyone to belong… Welcome home. (Ephesians 2:19-22)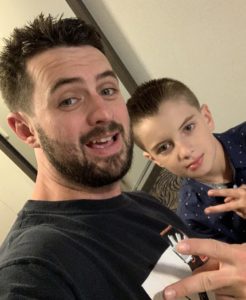 Mike Dickey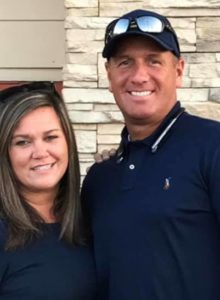 Greg Stapleton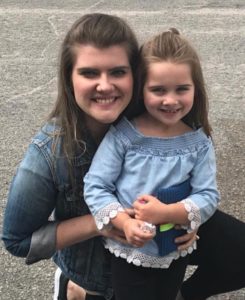 Cala Dickey
Missions in Nepal
This will be our second year traveling to Nepal for missions. Over the past couple years CityLife church has had the honor of partnering with Focus Tribes Mission. They have estimated that of their 30 million in population, that approximately only 2.5 percent of the population has been reached for the gospel. Their ministry is focused specifically on the tribes throughout Nepal. These tribal areas have many struggles from sex trafficking, hunger, clothing, schooling for kids and above all many heaven't heard the good news of the gospel. Nepal is considered a hostile country when it comes to Christianity. It is legal to worship God if you were already a believer, but now they have a non conversion law. This law prohibits sharing the gospel, starting new churches, accepting Christ as Lord and baptisms. All of these things are unlawful and can result in punishment by the government.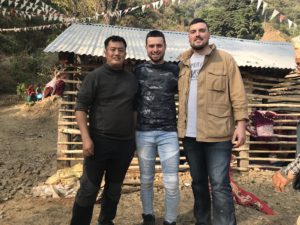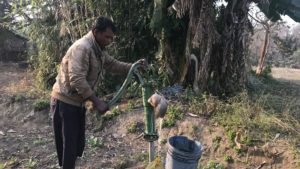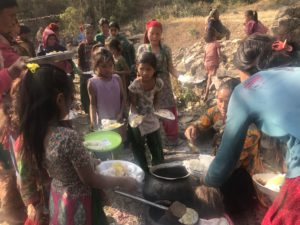 As a church, we believe the number one way we can help expand the missions work in Nepal is by financially sowing into their ministry. That is our number one way of coming along side of them. Our church has had the humbling opportunity to provide a roof for a house, our members currently sponsor 18 kids that we help put through school and provide essentials for , and we have also provided 10 clean water pumps for different tribes. Water pumps are not just a blessing because they provide clean water for those who wouldn't have it otherwise, but it is also a great way for them to tell people about the living water. Serving others opens up the gateway for the gospel!
While giving is our primary way of helping, the word of God also says GO! So each year we take a trip to come along side our brothers and sisters and worship with them. This year (technically next year) our trip will be from January 8th-17th. While sowing financially helps them more than we can imagine, coming next to them on the battle field does something that money could never do. This gives us the opportunity to preach, witness, feed, meet our sponsored kids, visit the wells, and build relationships with people we now consider family. This trip we will also have the opportunity of providing 200 bibles to new converts.
The fruit from their ministry is plentiful, they are planting new churches, leading people to Christ, baptizing new converts and developing new leaders to take the mission further.
We still need to raise around $3,180 for this trip. That cost covers some of the travel cost involved, 200 Bibles, and meals for the different areas we visit. Please pray and consider helping financially with this missions trip. The seed that you sow will be falling into fertile soil!
Click here to give and select Nepal Missions Trip!
Or you can give via Venmo @CityLife-Church