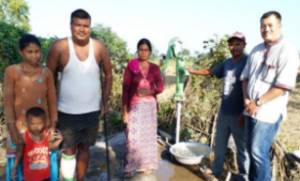 Many of us are fortunate enough to have access to water without any fears or issues. We can bathe, drink, cook with and more with zero hesitation or fear of never having access to clean water. For many places in the world this unfortunately doesn't ring true for them.
On our recent visit to our brothers and sisters in Nepal we quickly discovered just how critical of an issue clean water is for many tribes. Those pictured at the top right were blessed to receive a water pump by our ministry partner in Nepal. Prior to them receiving a water pump, the gentleman in the white tank top would have to walk to the local river at night to fetch water to bring back to there home. In this region, tigers and rhinos run wild, and one night when he was on his journey to get water from the river he was violently attacked by a wild rhino. The rhino nearly took his life. This family receiving a water pump not only changed their lives, it literally is saving their lives as well.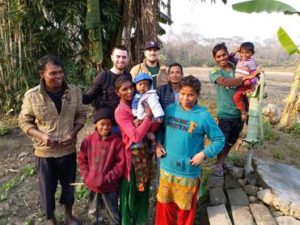 Prior to our visit our church was able to help provide a water pump for another tribe. Seeing it in person was one of the most humbling things we have ever experienced. We never knew exactly how big of an impact this had on them until we saw with our eyes and heard with our ears the blessing it truly was for them.
The family on the right is a part of a tribe that is completely neglected by society. Prior to receiving their water pump they would have to walk to another local tribe and beg for water. Not only was this a risk for their lives if they traveled at night but the other tribe also began to look down upon them as being less than.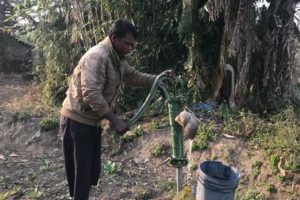 Providing a water pump completely changed their lives. They no longer had to beg for water, it gave them a sense of hope and provided everything they needed for their tribe to have enough water for them all to share. The most beautiful part of all of this, is that in a hostile nation providing clean water is a gateway to share about the Living Water. This is not just providing and earthly need, this is changing lives for eternity.
Our brother in Christ who shepherds and Pastors many different areas in Nepal has a vision to install 10 more water pumps in 2019. CityLife Church has taken initiative to meet this need. Each water pump cost just $350, totaling just $3,500 for all ten. We would like to meet this entire need! Please pray and consider partnering with us as we take action to meet this urgent need! Click here to give to this special offering today!!